Learn everything you need to know to navigate any dining setting with ease…so you can focus on the business at hand while projecting a confident image!
According to research conducted by Civility Experts Worldwide in 2006, most adults at work will eat an average of 8 meals a week with their colleagues and/or clients. This includes most lunches, breakfast meetings, and/or mixing events. While mixing business and social activities can be efficient and good for building workplace relationships, it can also mean up to 8 opportunities for you to send a negative impression. If you don't know how to navigate the dinner table politely and appropriately, your reputation – and client relationships – could be damaged. Learning expectations for dining settings is extremely important for working adults.
Who should attend this session?
People new to business, managers, and others who entertain clients or travel for business, event planners, social directors, human resource professionals, anyone who is called upon to host or attend meetings and events, or entertain corporate clients, would benefit from this session.
Date: Tuesday, May 2nd 2017 and Tuesday, June 6th 2017
Time: 6:30 – 8:00 pm
Location: Canad Inn Destination Centre Fort Garry, Pembina Hwy, Winnipeg, MB
Early Bird Ticket: $129.00 – Buy before March 15.
Bring a Friend Special: $99 – Sign up with a friend and receive over 30% off your regular ticket price!
Regular Ticket Price: $149.00
Four course meal included in session fee. Secure your spot today – space is limited!
Email: inquiries@highstyleimage.com for ticket information.

Looking to update your professional style? Schedule your private . consult today!  Email inquiries@highstyleimage.com for more information.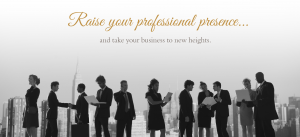 The experts at HIGHStyle are internationally trained, impression management professionals, recognized by the International Civility Trainers' Consortium. www.highstyleimage.com