February has many of us seeing RED! With Valentine's Day just behind us and the Heart and Stroke Foundation's National Heart Month campaign underway it's no wonder everywhere we turn we see RED these days!
When choosing your clothing, accessories, make-up or even your office decor, remember, to take into consideration the significant impact color plays on our thoughts, emotions and perceptions. Color can help set a mood, it can energize and it most definitely influences first impressions and emotions. Understanding the underlying power of color can be a useful tool in creating an image and presenting yourself positively.
Our friends at Civility Experts Inc. say that RED represents strength, courage, power, intensity, and because it is the color of blood, it is also described as a color of strength. When you wear red, people perceive energy, confidence and an assertive nature.
However, a word of caution, too much RED can leave some people feeling intimidated. Some people may even go so far as to think people (especially women) dressed in red are unapproachable.
So my advice to you, next time you are looking to boost your confidence, lift the creative spirits or be a little bit daring as you step outside of your comfort zone, grab a signature piece in Red! Whether it's lipstick, a knock-out handbag (check out VOGUE's Spring 2017 Accessories Trend list), shoes or inspirational art on your office walls – choose a red signature piece and see where your inspiration will take you!

Want to learn more about how to choose colors that bring out your inner brightness and play up your skin tone? Why not book a personalized consult to receive customized styling tips to fit with your personality and lifestyle?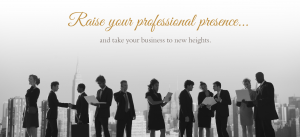 The experts at HIGHStyle are internationally trained, impression management professionals, recognized by the International Civility Trainers' Consortium. www.highstyleimage.com